Aerospace Experience & Training Center
for System On Demand
Live System On Demand (SoD) Demonstrations for Aerospace Companies
SoD Aerospace Experience Center
Live demonstrations of verification and validation systems
The Aerospace Experience & Training Center is a low-risk test environment for developing reliable implementation plans for our customers' hardware and software requirements, where existing test facilities remain fully operational throughout the program cycle.
This has already been used by an urban air mobility company to remotely access multiple systems to integrate and debug its test applications in real time in collaboration with SET engineers.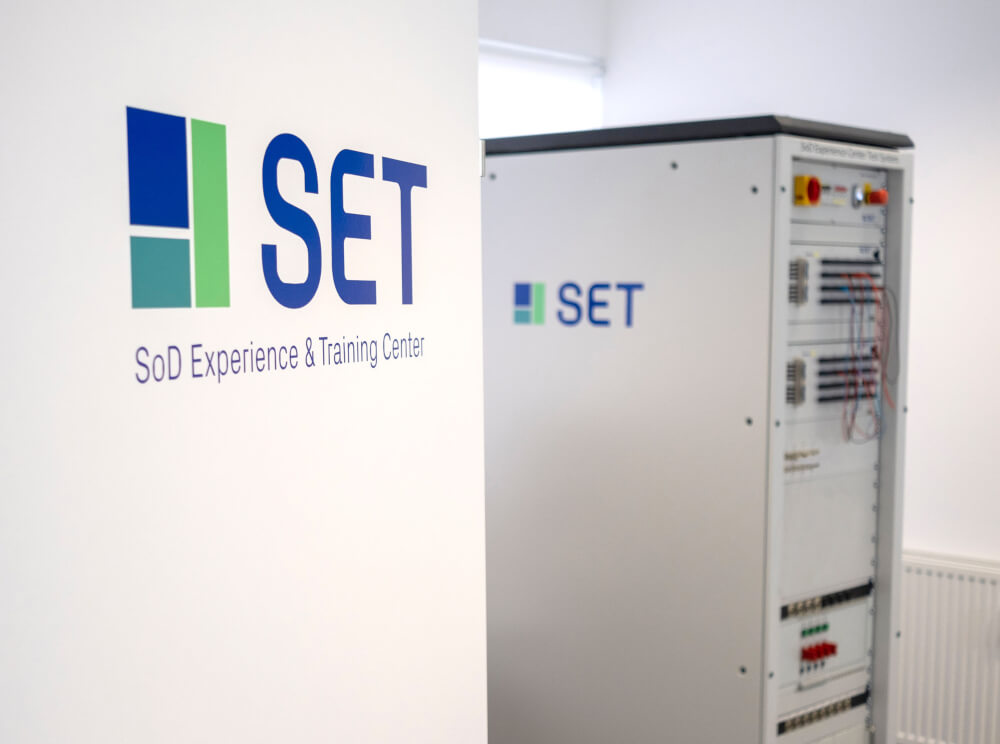 HiL test systems with System On Demand
SoD is a hardware-in-the-loop methodology for test systems built on NI hardware and software platforms. Through modularization and standardization in HiL testing, we can offer a smart solution for shorter development times with SoD. The automated process allows you to deploy your custom V&V test platform in the shortest possible time and parallelizes the previously linear model of product development and testing.
Learn, how the SoD test system methodology can help your test team deliver on time.
Test solution for engineering teams
SoD supports engineering teams to develop, validate and integrate electronic and electromechanical control systems for aerospace. These can be, for example, flight control computers or fully digital engine control systems. During the demonstrations at the Aerospace Experience Center Düsseldorf, customers can put their test requirements directly into practice and implement fully documented test solutions faster – with SoD design tools and NI test software.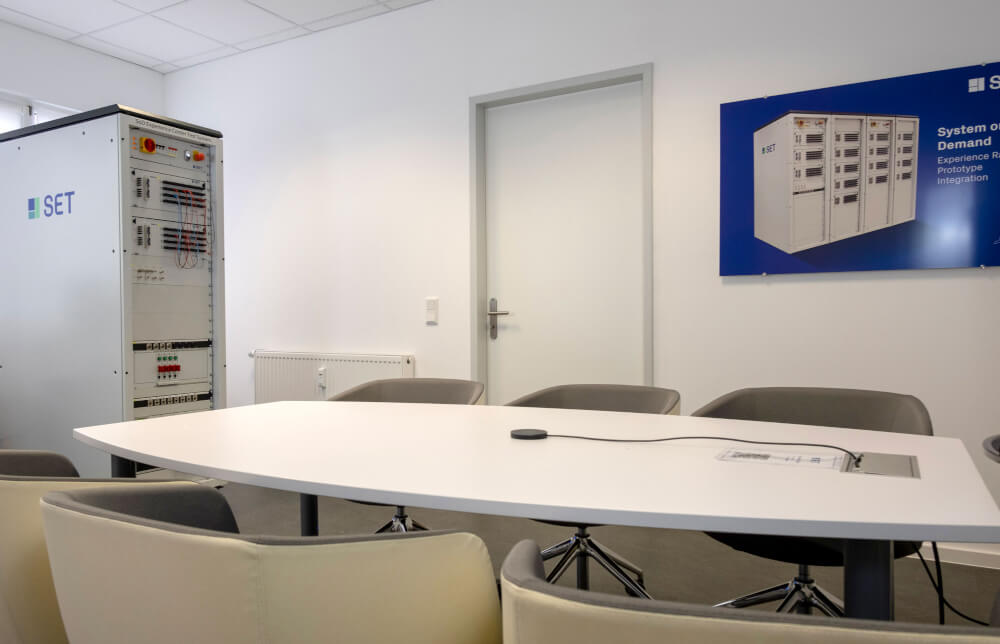 SUPPORT
You want to visit the Aerospace Experience Center?
We look forward to receiving your inquiry. Our team will be happy to assist you at any time!