SLSC RTIs
Rear Transition Interfaces (RTI)
The RTIs are mounted to the rear of the National Instruments (NI) SLSC chassis, as part of the backplane.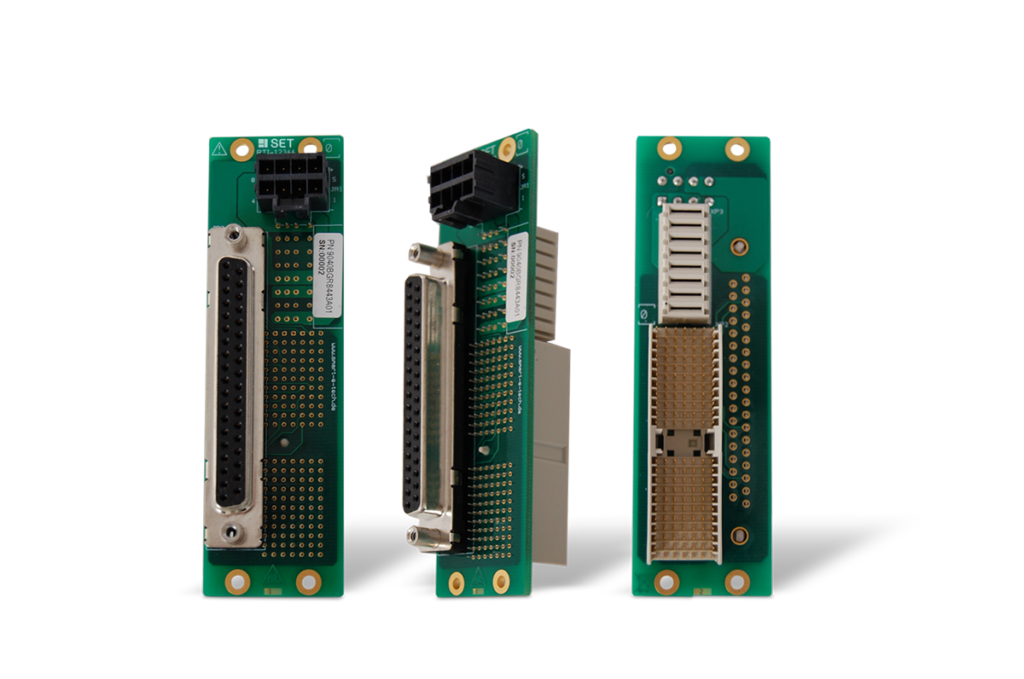 SLSC RTIs
Rear Transition Interfaces (RTIs) are mounted at the rear side of the SLSC chassis as part of the backplane. The RTIs contact the signal and power connector of the SLSC card and provide a powerful and flexible solution to connect a wide range of industrial measurement equipment. The connectors and pinouts are designed to match the National Instruments (NI) standard. For this there is a wide choice of cables to connect the SLSC and the NI measurement units.
This standardization makes it easy to connect a SLSC card to a PXI or cRIO module. The system works with standard components, so it is possible to connect the system via plug and play. It is also possible to connect one SLSC card to another SLSC card, this allows two or more steps of signal conditioning in one line.
SUPPORT
The SLSC RTI you need is not included?
If you do not find the SLSC RTI you need for your applications in our product portfolio, we will be happy to offer a customized development for you.