Partner
Teamwork for the success of our customers
The world is growing together
The ideas of one benefit others. Innovative ideas requrie teamwork. Therefore, SET GmbH and its partners work closely together in many areas of expertise. When choosing partners, the potential to jointly develop and implement a tailor-made solution is the decisive factor for our customers.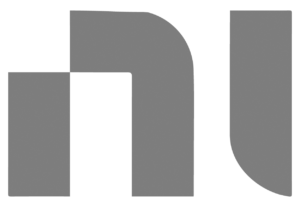 National Instruments – our international strategic partnership
NI (National Instruments) is a leading manufacturer of hardware and software solutions in the field of measurement, control and testing. Since 2020, NI and SET have had a strategic partnership in the aerospace sector. The goal of this collaboration is to usher in a new era in the design, development and maintenance of test systems. Together with our strategic partner, we offer a completely new test methodology. This includes products, hardware and software frameworks, and an open reference architecture, as well as our system-on-demand principle.
Already for more than 15 years SET is NI Alliance Partner. Since 2015 also Gold Alliance Partner. 2009 and 2018, SET GmbH was named NI Alliance Partner of the Year for Central Europe. In 2019 even Alliance Partner of the Year for the entire EMEIA region. 2016 and 2018 we received the Technical Innovation Award for our innovative solutions and concepts. Since 2012, we have held the Electronic Design Specialty from NI. Furthermore, we are also a leader in the Hardware in the Loop (HiL) Specialty. Our specialists are experienced and certified developers. So they are able to offer services, training and education in LabVIEW / LabVIEW RT and LabVIEW FPGA, TestStand and VeriStand.
This global strategic partnership is the next joint step towards a completely new way of testing in the aerospace industry.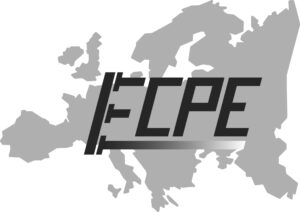 ECPE – European Center for Power Electronics e.V.
The European Center for Power Electronics e.V. (ECPE) was founded in 2003 on the initiative of leading power electronics industries as an industry-driven Research Network to promote education, innovation, science, research and technology transfer in the area of Power Electronics in Europe. In the meantime the network comprises more than 200 network members, including SET. The main objectives are pre-competitive research, education and advanced training as well as public relations for power electronics in Europe. Network-internal research is organized in the ECPE Joint Research Programme focusing mainly on power electronics in automotive and industrial systems as well as for renewable energies and smart grids.
Through our long-standing membership in the European Center for Power Electronics e.V. (ECPE), we help to develop the latest technologies and thus ensure that semiconductor test systems from SET meet the latest requirements. In the ECPE, SET is co-chair of the working group for the Guideline AQG 324 for the definition of the European Qualification Guidelines for power modules in automotive inverters. Here, SET contributes with its expertise to make the mobility of the future safer.
Power Electronics Cluster
The Bavarian Power Electronics Cluster initiates innovations in the Bavarian economy along the power electronics value chain. In Bavaria, these are fully mapped in all stages from the component to the system. Particularly for the key applications of power electronics in the automotive, industrial drive technology and traction as well as renewable energies and power grids, building and lighting technology. SET and Power Electronics Cluster contribute to increasing energy efficiency and ensuring a sustainable energy supply.
AIT
Our premium partner for ARINC, MIL-Bus & Co. is Avionic Interface Technologies (AIT). AIT is one of the leading manufacturers of aviation communication solutions and our premium partner for ARINC, MIL-Bus & Co. SET is a general distributor of AIT products in Germany, Austria, Switzerland and the Netherlands. Correspondingly, we offer communication solutions from ARINC, MIL Bus and AFDX to Fiber Channel. Our know-how in avionic development gives us the possibility to support our customers ideally in system design and implementation. The SET specialists are trained on all products. Hence, they are used to integrate them in various form factors like PXI, PCI, PCIe or USB into their projects.

Konrad Technologies – our premium partner around ADAS sensor fusion
Konrad Technologies GmbH is a globally active company. Our premium partner offers test and production solutions as a turn-key solution in the fields of electronics manufacturing, high-frequency technology and optics. Due to the continuously increasing demands and requirements for mobility and autonomous driving, there is a need for holistic, automated test solutions in the area of "Advanced Driver Assistance Systems" (ADAS). Here, the combination of ADAS sensor fusion with a hardware-in-the-loop (HiL) test system is necessary to enable a new level of innovative, automated test solutions in the automotive environment. Therefore, the companies Konrad Technologies GmbH and SET GmbH combine their knowledge and expertise to jointly develop customer specific test systems in the field of driver assistance systems.
The outstanding expertise of Konrad Technologies GmbH in the area of ADAS sensor fusion and SET GmbH in the area of HiL thus form a complete, flexible construction kit from design through development, implementation and validation to production.
ThermoTEC
Competence in environmental simulation: ThermoTEC is an expert for sales and service of climate testing technology. The product range covers the entire application spectrum of environmental simulation. These are for example climate chambers, temperature shock test chambers or test chambers for battery tests.
As a distributor of ThermoTEC, SET procures climate chambers from ESPEC for power semiconductor test systems such as the Dynamic H3TRB / DRB and the static HTRB, H3TRB & HTGB or HTGS test systems, among others.

Keithley – premium partner for Benchtop Instruments
As a subsidiary of Tektronix, Keithley Instruments is a reliable premium system partner for us. SET is a system integrator for Keithley, Tektronix and Fluke. We develop and manufacture test systems and solutions in the automotive, semiconductor and aerospace sectors. SET specialists integrate Keithley products from the areas of SMU & high-voltage sources, High precision multi meter and Multi-function & multi domain oscilloscopes.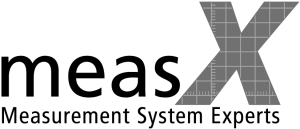 measX GmbH & Co. KG
Our partner measX is a specialist for test bench technology and test data management. meaxX has more than 35 years experience in system integration and software development. Test systems, data management applications and systems for test data evaluation are developed for use in research, development, and production. Consequently, the customer base includes well-known companies from the automotive industry as well as from the chemical, electronics and energy sectors.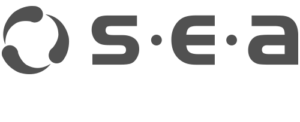 S.E.A. – Science & Engineering Applications Datentechnik GmbH
As a leading company in the field of system integration, S.E.A. realizes customer-specific test systems and test benches for all industrial sectors. The solution spectrum covers a wide portfolio: from mobile embedded measurement systems, test systems in validation and verification to large test benches for rocket engines. One of S.E.A.'s focus areas are measurement, communication and test applications around wireless RF technologies, often based on FPGA/Software Defined Radio technology from National Instruments.

Embedded Office
The core area of Embedded Office is embedded systems with a focus on safety-critical applications. Software specialists develop turnkey high-tech software that serves the fail-safety of highly complex systems in aerospace, aviation and medical technology.

MAC Panel
MAC Panel is a manufacturer of technically advanced electrical adapters for the test and measurement environment. This partner can meet a high range of customer requirements with adapters that handle thousands of signals, combinations of low and high current, high frequency, pneumatic and temperature measurements.