Testing as a Service
Have your UUTs tested
SET will test your power semiconductors according to the latest standards and with modern testing technologies, flexibly and reliably.
Use the most modern testing technologies to test your power electronics
Either as a service or via leasing:
With SET's longstanding experience, the close contact to our customers, our cooperation with universities and our membership with the European Center for Power Electronics e.V. (ECPE), we contribute to the development of the latest technologies to make sure that our semiconductor test systems fulfil the most up-to-date requirements. And we also make this know-how available to you, so that you can have SET test your electronics components directly, by outsourcing to experts.
With Testing as a Service, you get access to SET's extended service portfolio, which always aligns perfectly to the current situation of your company. To lighten your load, we can do reliability tests for semiconductors inhouse with all the currently available static and dynamic procedures. Or instead of purchasing a test system, you choose to lease it, should this be a more suitable option for your business planning.
Download Flyer
Available in:
Your advantages
SET aims to uncover flaws in power semiconductors. These flaws heavily impact the reliability of electronic components. With its testing procedures, SET can find them in a couple of days so that you can eliminate them as soon as possible and before they go into production.
Support while preparing the test, during testing and once testing is finished
Direct contact to an experienced SET test system developer and our engineers
Fewer costs during the product lifecycle
Fast results within a couple of days including an extensive measuring report
The result: a certified product with an increased reliability
Silicon carbide and gallium nitride:
Properties and use cases for new materials
SET is your specialist for testing wide bandgap materials like SiC and GaN. We are also the technology leader in terms of dynamic test systems. With these properties, the new materials are suited for the production of semiconductors used in highly demanding use cases like e-mobility, which would benefit from an optimized power transmission, an increased battery range and a shorter charging time. And while these new materials are becoming more and more dominant on the market, SET's test systems and innovative measures make sure that they continue to show a reliable performance. Compared to silicon, silicon carbide and gallium nitride offer tremdendous advantages for the production of ultra-performing semiconductors:
Switching higher voltages with a higher frequency,
Energy-efficient as reduced thermal losses lead to an increase in efficiency,
More resilient in higher ambient temperatures,
A higher performance with the same increase in temperature,
Enable the construction of lighter and more cost-efficient systems with smaller ventilation and peripheral components while maintaining the same performance characteristics.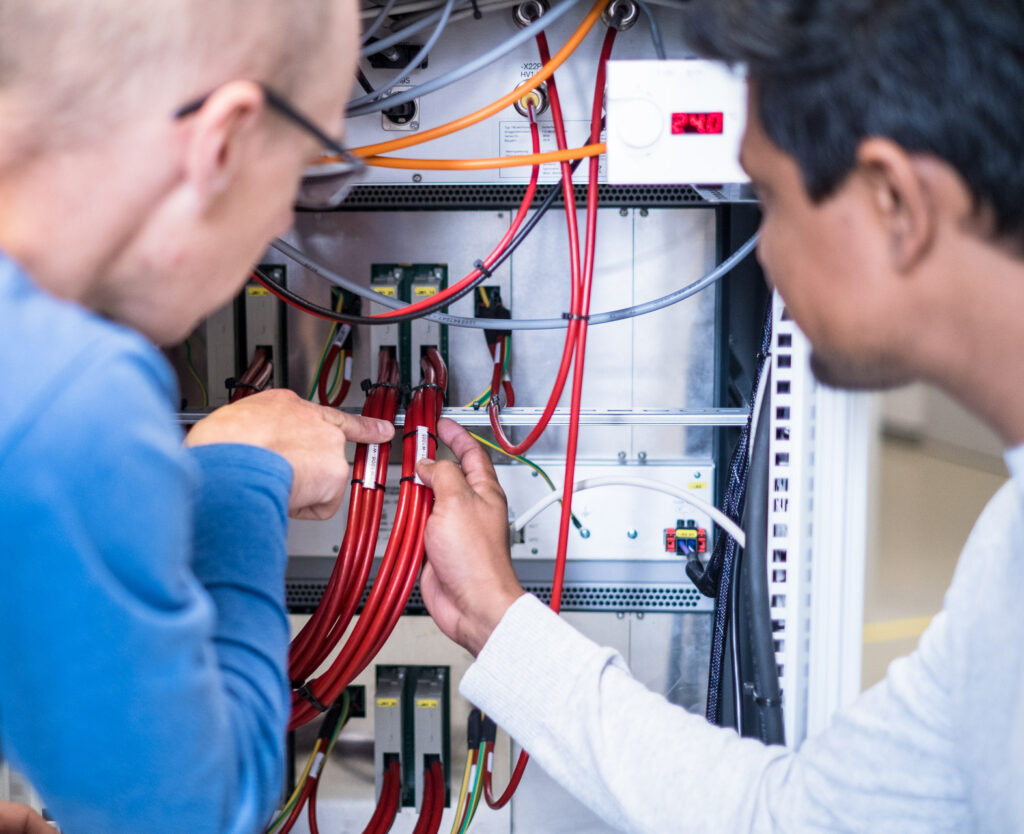 Our testing promise: reliable test results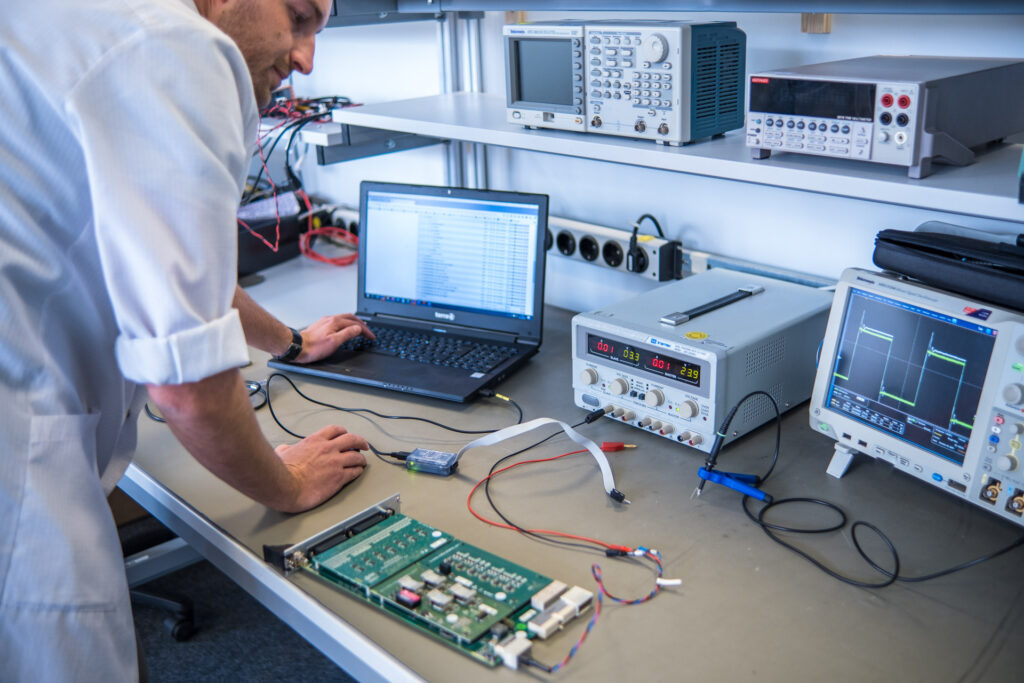 In case you cannot purchase a test system right now or if you are unsure but still need those tests, you can have SET test your electronics components flexibly and according to your requirements – or you can lease a test system to run the tests yourself.
We test and measure for you – simply ship your UUTs and we will test them for 300, 500 or 1,000h, according to your need and to the corresponding test type.
Afterwards, you will received extensive evaluations and results.
Test service options reliability testing
| | | |
| --- | --- | --- |
| | Testing as a Service | Leasing |
| Dynamic H3TRB / DRB | | |
| Dynamic HTGB / HTGS / DGS / DGB | | |
| H(3)TRB & HTGB (high performance & high volume tests) | | |
| Power cycling tests | on request | on request |
| IOL (Intermittent Operating Life) | | |
Select your right Semiconductor Reliability Test
REQUEST
You need fast and uncomplicated measurements and test results?
We test for you. Our support team is always available to answer your questions. We advise you on which test options are right for your requirements.