Reliability tests for power semi­con­duc­tors
Groundbreaking quality assessment by SET
New materials like silicon carbid (SiC) and gallium nitrite (GaN) are transforming the semiconductor industry. SET has already started producing powerful systems that enable testing and qualification of power semiconductors made from wide bandgap materials.
Wide bandgap materials:
A see a change in the seminconductor industry
The semiconductor industry is going through fundamental change. In power electronics, the need for greener energy efficiency is becoming more and more predominant. Also through an all-encompassing electrification of our day-to-day lives. Lightweight and small components with a high efficiency play a decisive role in environmentally relevant areas of application like e-mobility and renewables. This development further promotes the breakthrough of power semiconductors made from silicon carbide and gallium nitrite, offering much more performance while keeping the same dimensions as their silicon counterparts.
Multifunctional and precise: SET test systems and methods for your semiconductors
Dynamic H3TRB / DRB test systems
To successfully measure according to extended industry requirements.
Dynamic HTGB / DGS test systems
Reliability tests for the special requirements in wide bandgap technology.
H(3)TRB & HTGB test systems
Scalable, modular and standardizid high performance and high volume testing devices.
Power Cycling test systems & IOL
An open platform to increase measuring quality and capacity.
Testing as a Service
Let us handle both static and dynamic test procedures for you.
Upmost precision and reliability: Semiconductor test systems by SET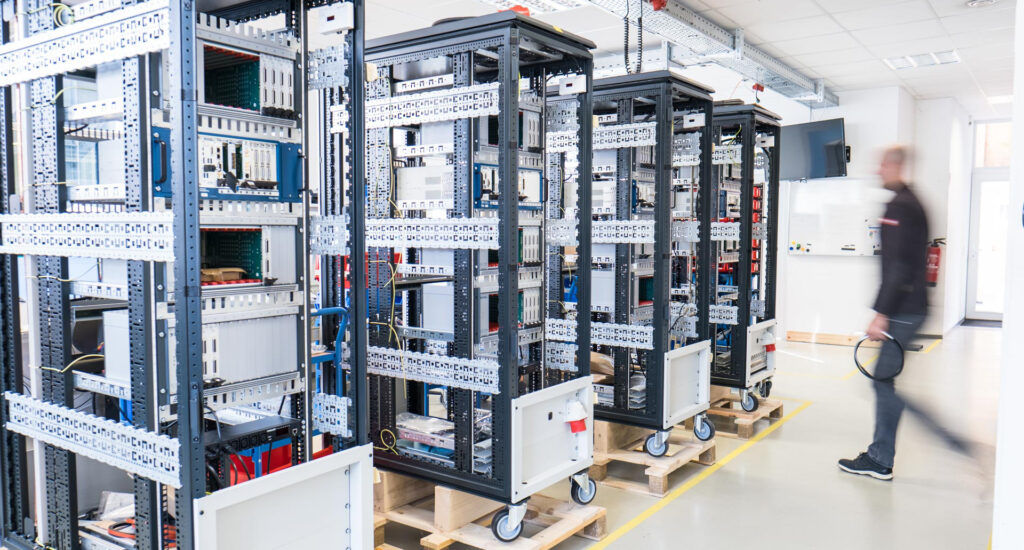 SET is providing answers to the industry's challenges. We use our testing capabilities to develop innovative solutions for power semiconductor tests.
With high DUT numbers per system and increased test points we provide a basis for analysis. This covers a lot more data than is common in the market for you to benefit from extremely precise reliability tests. With reliability tests by SET you can choose to flexibly integrate them either during development at the start of a project, into your production processes or as part of quality assurance after production. To ensure qualification of your SiC power semiconductors, SET also offers new and dynamic test procedures.
All tests are based on measurements taken according to regulated ECPE (AQG 324) and JEDEC standards.
Competence and experience: The basis for innovative semiconductor test systems
At SET, we have a lot of experience and a proven track record in semiconductor reliability testing, which we have built in close contact to our customers. Futhermore, we cooperate with academic institutions. For example, we use our membership in the European Center for Power Electronics e.V. (ECPE) to develop innovative semiconductor test systems that meet the newest requirements.
SET contributes its broad range of expertise in highly precise measuring technology and engineering to the ECPE working group. ECPE is defining the European Qualification Guideline for Power Modules in Power Electronic Converter Units in Motor Vehicles (Guideline AQG 324). That helps to increase the safety of mobility in the future. Another important aspect of our commitment: For years, we have hosted the International Power Semiconductor Reliability Round Table for the power semiconductor industry.
For us, semiconductor testing is an all-in solution. In addition to the actual test system, you will also get everything you need, from individualized consultancy to commissioning. And due to our active involvement in developing the respective standards, you can be sure to be perfectly prepared for future developments. With SET's innovative solutions, you increase the operational safety of your products and also make your comapany futureproof.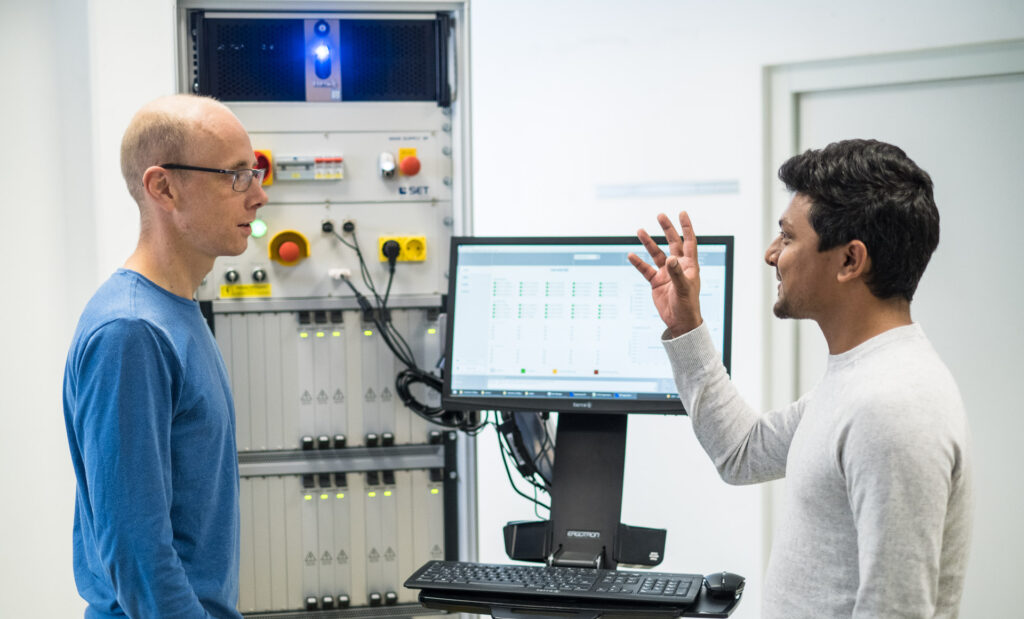 There are various options for you to connect the DUTs for semiconductor testing:
External connections furnace/climate chamber: Discreet wiring for modules, PCB connectors for substrates, standard connections for most types of housing, furnace installations for slide-in modules with multiple DUTs as well as adaptation to customer-provided substrate connectors or cassette connectors
Cart with individual temperature control for the DUT
Drawer in the rack: with or without individual temperature control for the DUT. Adaptation for standard packages with the option to have customer-specific adjustments
SUPPORT
Do you have questions about semi­con­ductor testing or would like an offer?
We look forward to receiving your inquiry. Our support team is always available to answer your questions. We will be happy to provide you with a customized proposal according to your needs.