Test platform of SET GmbH awarded as best ZIM individual project of the year 2023
The German Federal Ministry for Economic Affairs and Climate Protection has recognized SET GmbH for the best individual project of 2023 in the Central Innovation Program for SMEs (ZIM). As part of the ZIM-funded project, the company from Wangen im Allgäu has developed an innovative test platform for modern power semiconductors for quality assurance in electromobility.
Novel power semiconductors made of silicon carbide (SiC) and gallium nitride (GaN) behave differently in actual applications than previously used semiconductors made of silicon (Si). Novel failure patterns that occur with SiC and GaN can now be detected and remedied at an early stage using SET's test platform. "With this test platform, our customers can qualify their products quickly, efficiently and precisely to ensure that they will last the entire lifetime of an application, for example in an electric vehicle or a wind turbine," explains Frank Heidemann, founder and vice president of SET GmbH.
"The goal of the ZIM project was to develop a modular test platform that we can quickly adapt to the changes and new technologies in the semiconductor market," explains Gabriel Lieser, head of the Semiconductor research department at SET GmbH. In order to map the entire service life of the tested power semiconductors, they are subjected to so-called stress tests, which accelerate the aging process in a shorter time. In this way, it can be shown in the test whether faults would occur later in the application.
"One innovation of the system is that we can determine additional parameters of the tested products fully automatically during these stress tests. Previously, they had to be laboriously removed and measured separately for this purpose, which is a huge time-saver," says Lieser. The economic benefits for the company's customers are also enormous, he adds. "If the power semiconductors were not tested for reliability in advance using these test methods, it might only become apparent after delivery of an electric vehicle that the installed semiconductor loses its performance during use or even fails completely," adds Heidemann.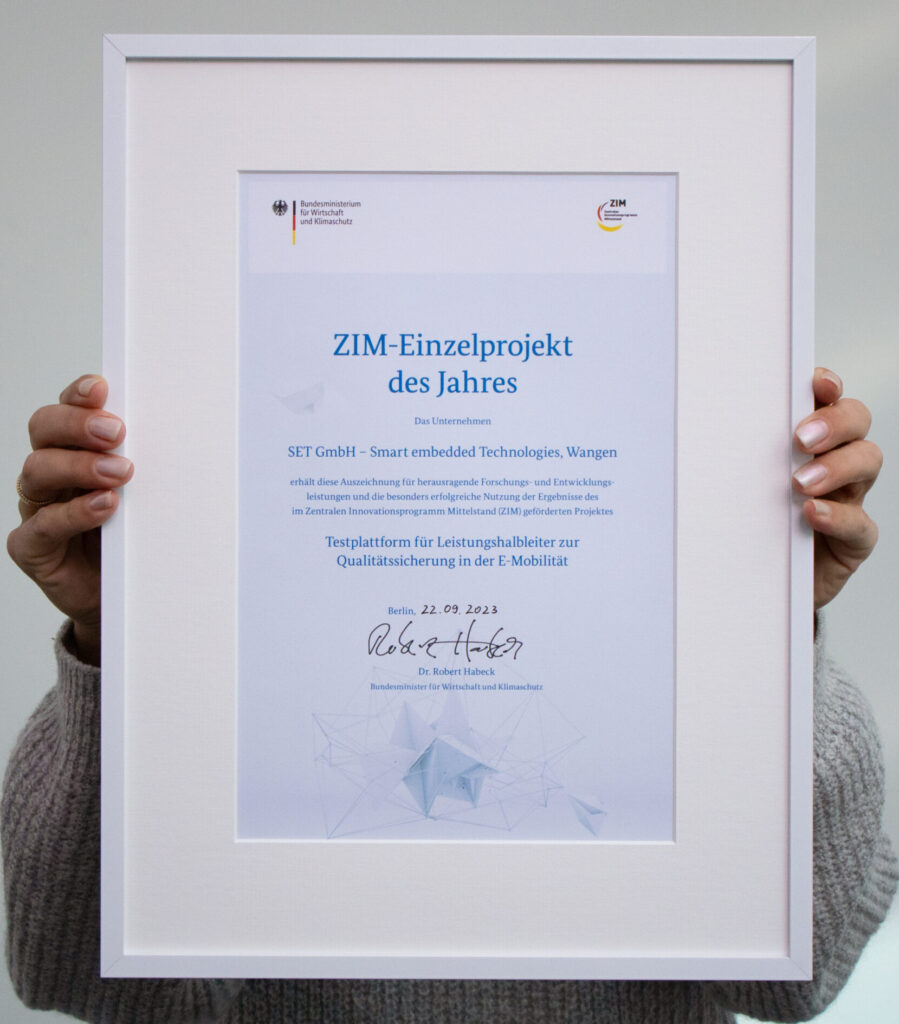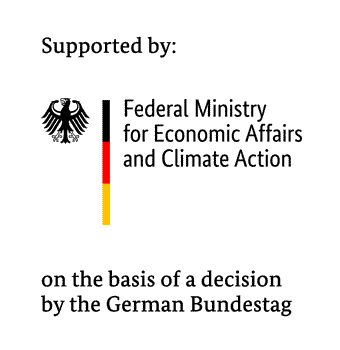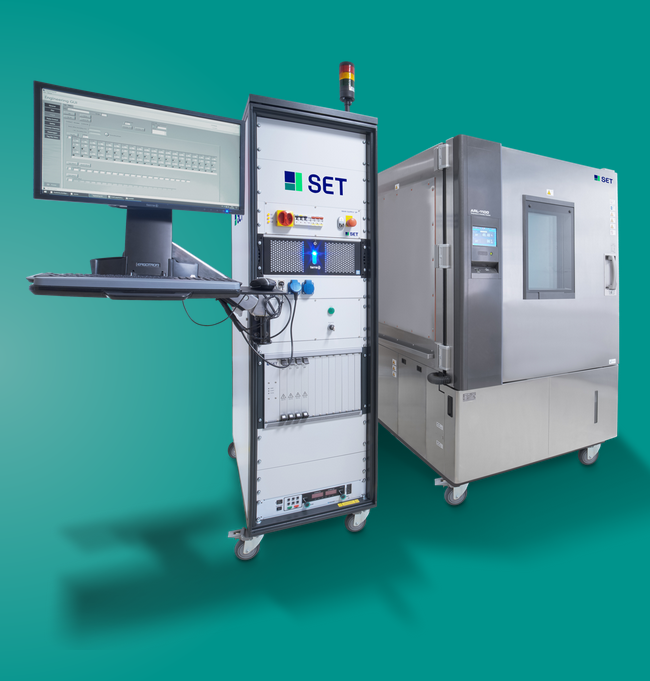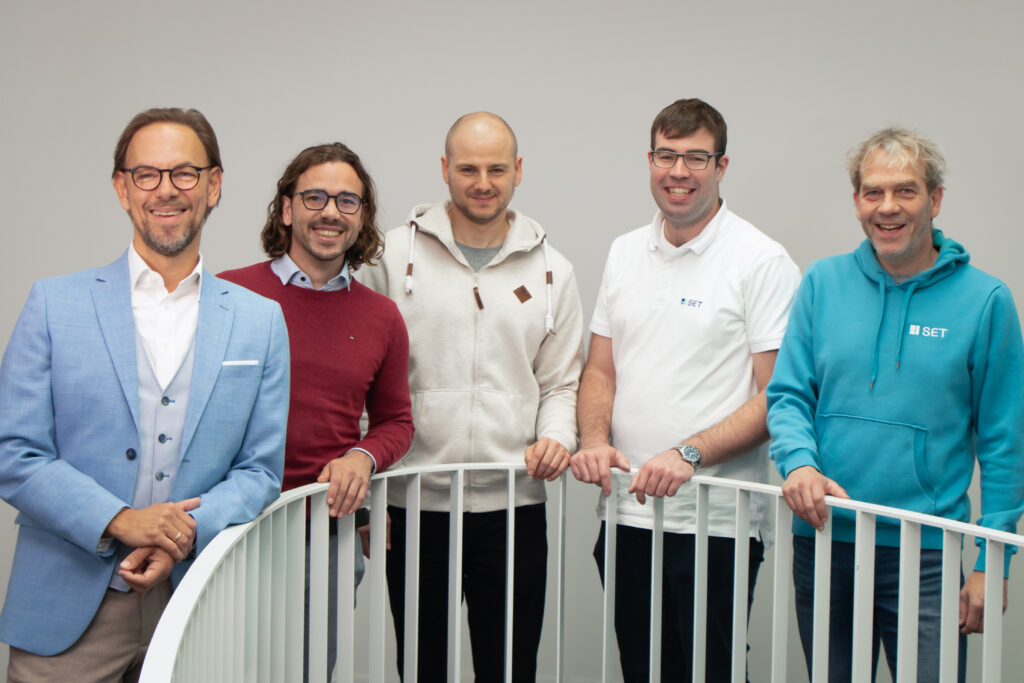 For this, the company from Wangen im Allgäu has now been awarded a certificate by Robert Habeck from the German Federal Ministry of Economics and Climate Protection. "We are delighted that, as a small medium-sized company, the ZIM funding has given us the opportunity to develop an innovative product that is now being sold to customers all over the world," emphasizes Heidemann. "We have become the technology leader here and have been able to expand our testing expertise tremendously in this fast-growing industry. Our team is very proud of this award." A team led by Frank Heidemann, Gabriel Lieser, Werner Motz, Mathias Gebhardt and Volker Fiederle was responsible for developing the test platform within SET.
SET's test platform is also used in other sectors where the new power semiconductors are increasingly being used thanks to their technical advantages – including rail transport, solar systems, wind turbines and industry. The company has been part of Emerson since October 2023.
Further information on the ZIM projects for 2023 can be found on the ZIM-Website.